All you need is flour from supplier you can count on
The goal of our company is to combine quality assurance with yearly production goals. With the use of resources, employees, equipment and information we strive to achieve a successful outcome in the competitive market environment while at the same time offering quality services and products which will meet and exceed the requirements and expectations of our business partners.
The focus of our company is to achieve long-term partnerships with our clients. The quality of our products and services is guaranteed with our competitive pricing and 100% fulfillment of all contractual requests. We introduced a new system for quality control, ISO 9001:2000 and HACCAP .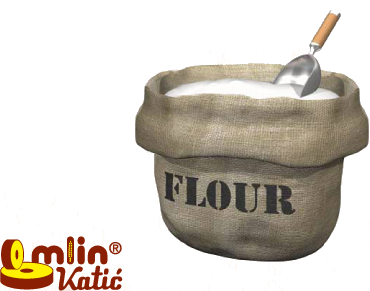 Mlin Katić
Mlinarstvo in trgovina d.o.o.
Velika vas 1b
8273 Leskovec pri Krskem

Tel.: 00-386-749-22-148
Fax: 00-386-749-22-158
Visit us also:
mlinarstvo-japan.com mlinarstvo.com